Halloween Classroom Decorating Idea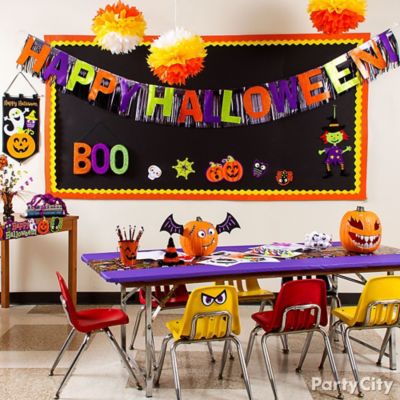 Mischief will be brewing soon!
Get the room ready in the flick of a black cat's tail with a Happy Halloween banner, BOO sign, hanging paper fluffies and sweet little decorations like witches and ghosts…boo! Hide little tinsel witch hats around the room, put some spooky eyes on the back of the chairs and set out some large pumpkins for decorating. Your little ghosts and goblins will go batty for it!