Green Sangria Cocktail Recipe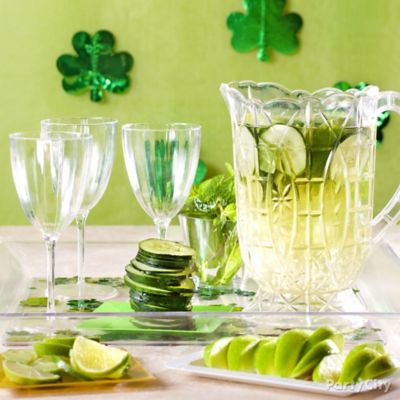 Make a lucky green sangria for wine lovers!
Finally a party drink for wine lovers who want to get their green on! To make Green Sangria, start with a bottle of Pinot Grigio and a large crystal-cut pitcher. Mix in 1 oz of Midori melon liqueur. Add slices of cored green apple, lime and English cucumber to taste and a generous handful of mint leaves. Refrigerate for at least two hours then add club soda and serve. Guaranteed to please a crowd!