Green Bean and Jicama Salads Idea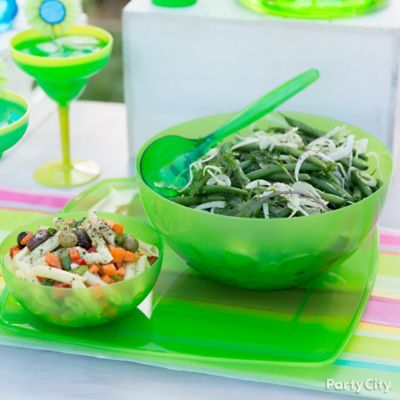 Green bowls show off your summer salads!
A green colorway is fresh for any summer gathering! Let guests nibble on an Arugula Salad with steamed green beans and slivers of jicama tossed in balsamic vinegar. This Summer Ziti Pasta Salad is brimming with yummy extras like tiny chunks carrots, red pepper plus green and black olives and a sprinkling salt and pepper. Simply irresistible in green bowls. Yum!