Gold and Green WooHoo Grad Cap DIY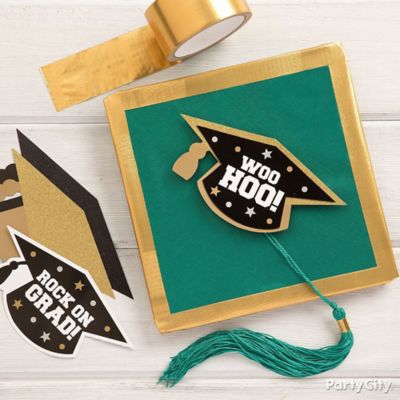 A grad cap worth cheering for!
Let your cap and tassel do the bragging for you. Layer cutouts with fun grad sayings on top of glittery graduation cap cutouts for a too-cool-for-school mortarboard topper. Give it a 3D effect with a little bit of black duck tape underneath. Extra credit: Trim the cap in gold duck tape for a pop of shimmery color.