Give Thanks Dinner Card Idea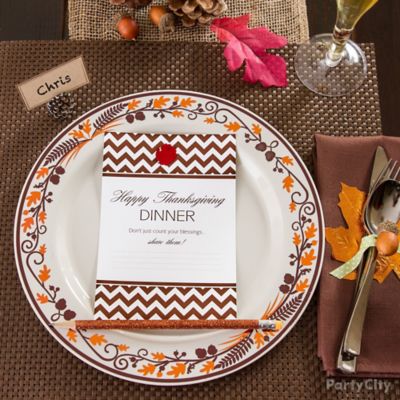 Say thanks before dinner with a gratitude card!
Customize an invitation as a "Give Thanks" card instead. Write "Don't count your blessings, share them!" and add lines below to invite your guests to share what they're thankful for before eating. After all, a feast tastes yummier when everyone is stuffed with gratitude!