Girls' Rainbow Dash Costume Idea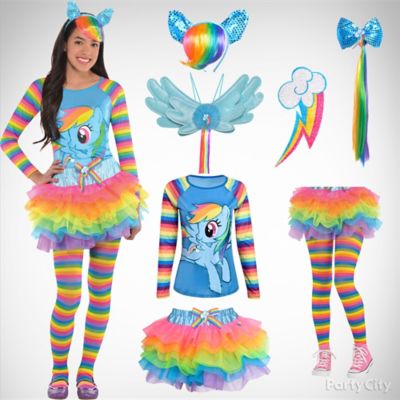 Magical My Little Pony!
Trot out in a mane-ificient outfit as bright as Rainbow Dash! A look right out of Equestria with My Little Pony accessories like a Rainbow Dash tutu dress, arm and leg warmers, slippers, and a headband with sequin ears and rainbow bangs. Add clip-in rainbow hair and a sequin bow – everypony will ♥ it!