Girls' Batgirl Costume Idea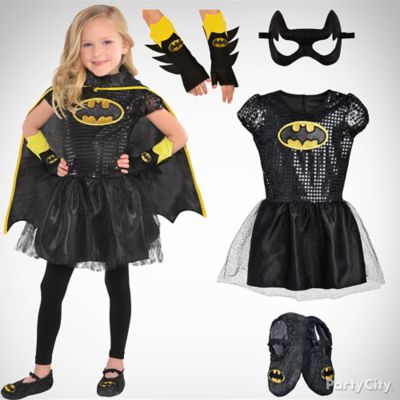 Never fear — Batgirl is here!
She'll be the hero Halloween needs! Your little caped crusader can make her own crime-fighting costume from Batgirl accessories like sequin dresses, eye masks, arm warmers and bat-tastic ballet slippers. Now she's ready for a night of action-packed fun - BAM! POW! BOOM!