Giant Roof Spider Idea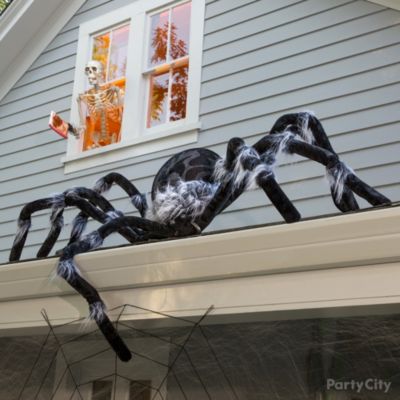 Eight legs, two fangs, huge scares!
Get big screams with a giant, hairy tarantula! This six-foot spider with furry legs, large fangs and poseable legs looks like he stepped out of the nightmares of any arachnophobe. Position him hanging off the roof right above where "dinner" guests have to walk under.