Getting Warmer Egg Hunt Signs Idea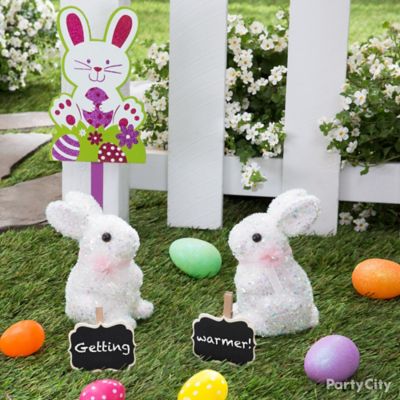 Use clever chalk signs to point the way to treats!
Your youngest egg hunters might need hints to help them find their share of the Easter egg bounty! While the older kids work on a more challenging course, tell the littler ones to look for bunnies to guide their way. Set up special "little bunny" zones for easier hunting, with cute signs or tinsel bunnies to tell them they're getting warmer.