Fruit Star Skewers Idea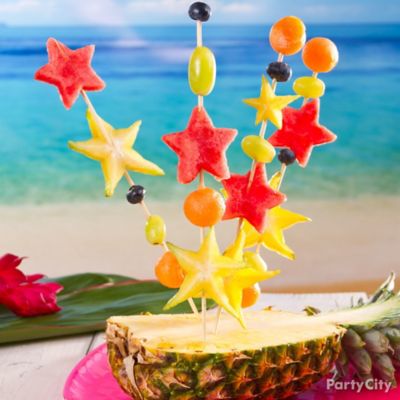 Add some star power to your shindig!
The torches are lit, the scene is set… bring out the stars! These fun fruit skewers look as great as they taste, and they don't take long to prepare. Use starfruit and watermelon to make the star shapes and thread them on bamboo skewers with other colorful fruit. Grapes, blueberries and melon balls add some juicy variety to this refreshing luau delight. Slice a pineapple in half and stick in your skewers for a fun tropical display!