Frosty Window Trimmings Idea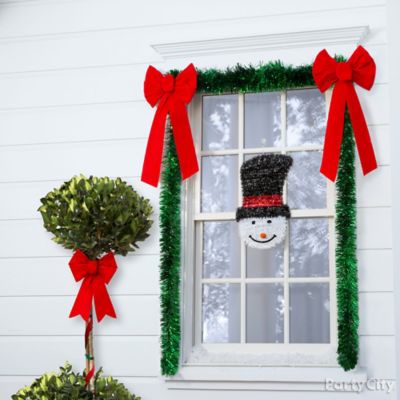 Garland isn't just for trimming the tree!
Center a snowman head in your window so he can smile out at passerby. To add some extra festivity, trim the window with garland by attaching one end at the sill, pulling it up and attaching it at each corner of the window, then draping the other side down and cutting the garland so it's even on both sides before securing the final piece. Add large red bows as a final touch.