Friendly Jack o' Lantern Candy Display Idea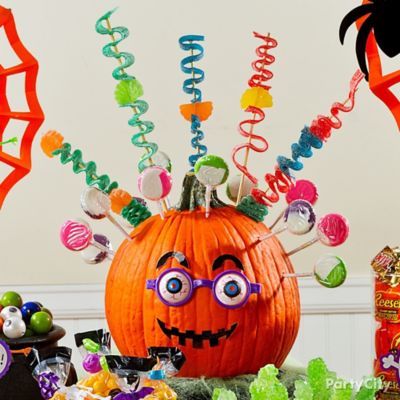 A wacky pumpkin makes a fun candy display!
Forget a boring plate – let your pumpkin lend a hand (or a head!) to display candy kabobs. Make a no-carve jack-o'-lantern with pumpkin decals and googly-eye glasses. Then stick lollipops and bamboo skewers of power belts and gummy fruit slices into the pumpkin for a spooky-sweet hairdo! Kids can grab the ka-boos from the pumpkin head as they explore the treats table.