Friendly Candy Dipped Pumpkin Pretzel & Cookies How To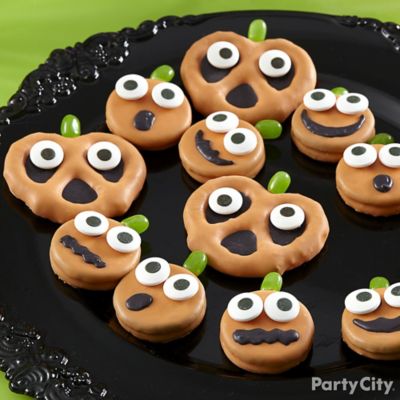 Make a platter o' pumpkins!
Make these faces this Halloween and you'll see smiles all around! They're easy as can be — just give your favorite sandwich cookies or pretzel twists a dip in orange Candy Melts® candy, then add the candy details.