Friendly Candy Dipped Ghost Cookies How To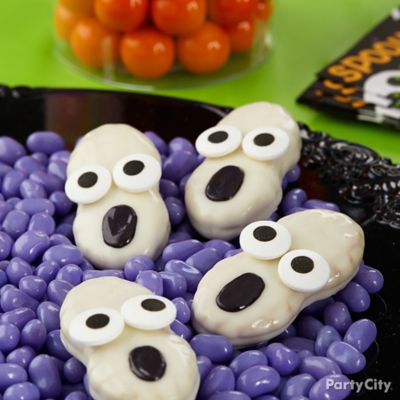 Thrill the kiddies with these ghostly goodies!
Kids will be thrilled when these ghosts are haunting their house this Halloween. Their favorite peanut butter sandwich cookies are dipped in melted white Candy Melts® candy, with fun candy details. We displayed them on purple jelly beans and a spooky black tray.