Friendly Candy Dipped Bat Cookies How To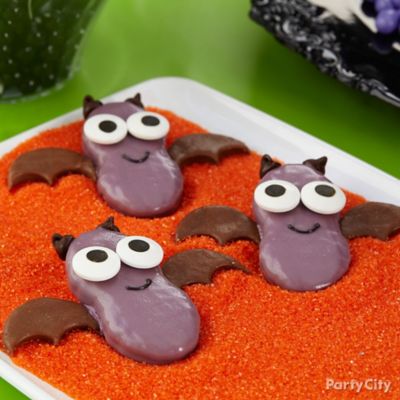 Put some bats in their belfry!
Dress up the kids' favorite peanut butter sandwich cookies as friendly, flapping bats this Halloween! Use Candy Melts® candy for dipping, then decorate with Tootsie Roll® wings and candy eyeballs. Displayed on colorful orange sugar sprinkles, they won't hang around for long!