Friendly Bat Balloon Bouquet Idea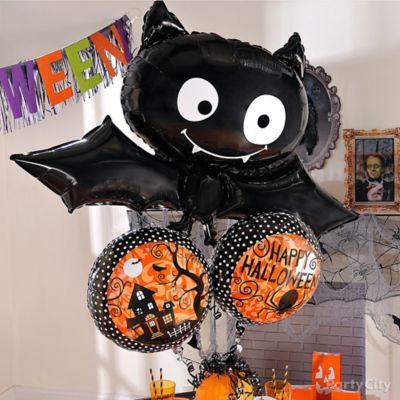 Gone batty for balloons!
Make a mini balloon bouquet as a centerpiece that features the happiest vampire bat around! Anchor the bat balloon, paired with two Happy Halloween balloons, to a pumpkin with curling ribbon, and put it at the center of the dinner table. It'll make your party room look like a bat's cave!