Football Brownies Idea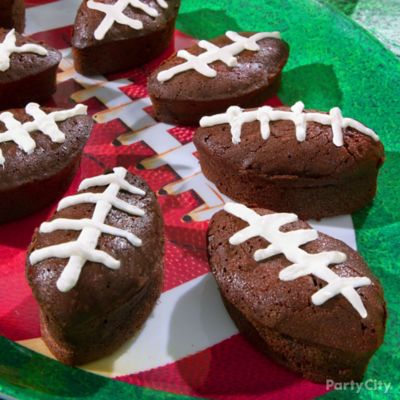 Victory is sweet - and so are brownies!
The armchair athletes will love tossing around these chocolate footballs! Just bake your favorite brownies and cut out football shapes with a cookie cutter or knife. Here's a pro move to try: Add football laces with a white icing pouch – then throw away the pouch when you're done!