Flying Friends Porch Idea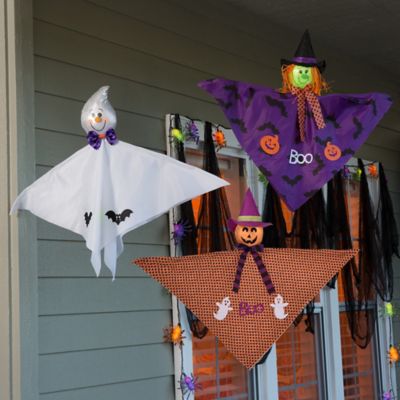 Add some flying friends to your porch scene!
Offer ghostly greetings to passerby with a couple of ghouls! This whimsical witch and her playful ghost friend are an easy way to add some friendliness to a corner of the porch. The smiling faces and playful patterns are sure to cast a spell on all who walk by.