Fir Tree Cupcake Idea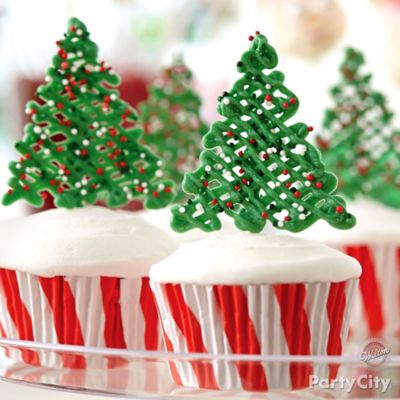 Drizzle a festive fir cupcake topper!
These are fun to make and so pretty! Just use a decorating bag or squeeze bottle to drizzle green Candy Melts® Candy onto parchment paper in the shape of a pine tree with a trunk. Before the candy hardens, add some sprinkles to look like Christmas tree lights. Once cool, gently push the tree trunks into white frosted cupcakes (looks like a tree in a snowdrift!). They look amazing with these merry-n-modern striped baking cups!