Finger Sandwiches Idea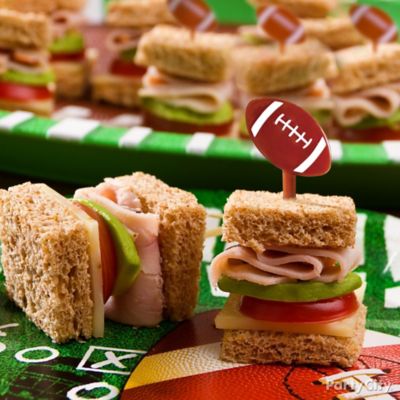 Get the crowd cheering with sandwich skewers!
This grab-and-go snack will make sure neither you nor your guests miss a minute of the big game! Layer slices of turkey, cherry tomatoes, avocado and pepper jack cheese in between mini squares of wheat bread and run through with a football or bamboo party pick. Keep them close to the TV so your guests can get their grub on while watching the game.