Festive Flurries Centerpiece Idea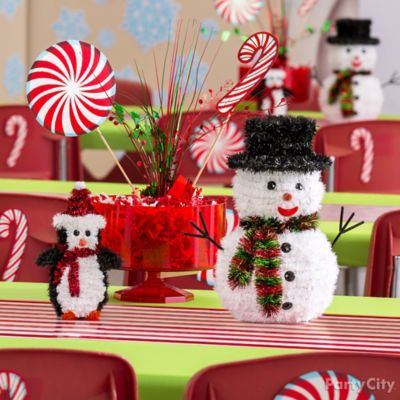 Create a centerpiece with new friends and sweet treats!
If you're celebrating winter in your classroom, craft a simple centerpiece by filling up a trifle container with sweets and a foil spray centerpiece, then attaching a few paper peppermint candy decorations to dowels. Use the rest of the pack's decorations around the room or on students' chairs! To finish your centerpiece, place a cute tinsel character on either side. You can even roll out wrapping paper stripes for a table runner! Your room is sure to get kids in the holiday spirit.