Fall Class Decorating Idea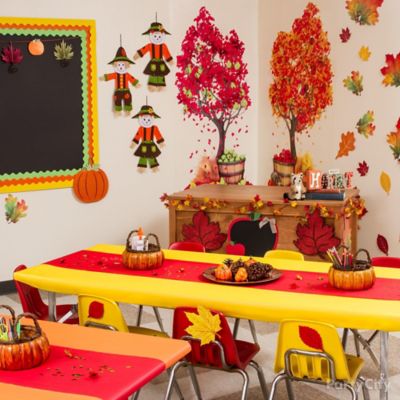 The leaves are turning, so make your classroom match!
Decorate the tables with orange and yellow table covers and cut a red table cover to make runners, then add pumpkin centerpieces filled with art supplies! Add cute fall scene setters, richly hued paper leaves and scarecrow friends to the walls.