Easter Candy Buffet Idea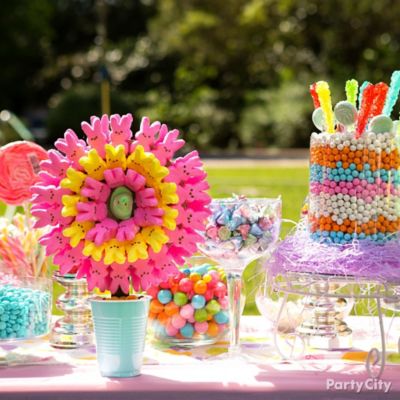 A colorful Peeps topiary? Very Pinterest-ing!
Wow them with a sweets station filled with Easter candy and pretty cake stands to add height. For the fabulous Peeps® topiary, you'll need a Styrofoam ball, toothpicks and a blue cup filled with jelly beans as the base. Put bunny Peeps®, and one chick Peep, onto the ends of toothpicks and place in cascading circles onto the ball. Stick a dowel into the bottom of the topiary, with the other end in the blue cup "flower pot." Fun to make and even more fun to nibble on!