Dory Cupcake Tower Idea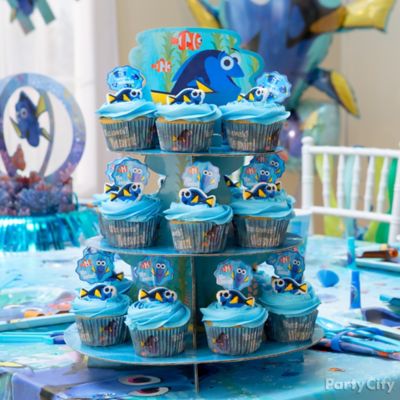 Edible Dorys are swimming atop the cupcakes!
A cupcake tower is a foolproof crowd-pleaser, and this Finding Dory tower doubles as an oceanic backdrop for the tiny edible Dorys swimming atop your cupcakes! Paper Dory cupcake picks are another fun addition. The little fish won't be able to resist!