Dory Chair Decorating DIY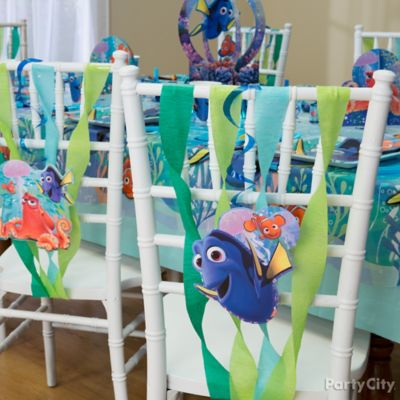 Assemble a kelp forest around the party table!
For this crafty idea, you'll need three different colors of streamer in shades of seaweed green and blue. Cut strips of each shade a little longer than the back of your chair, then use tape to affix one end to the top of your chair. Gently twist one streamer at a time to create the look of curly kelp, and then tape the end of the streamer to the bottom of your chair. Finish with a swirl decoration.