Dolphin Bananas and Berries Snack Idea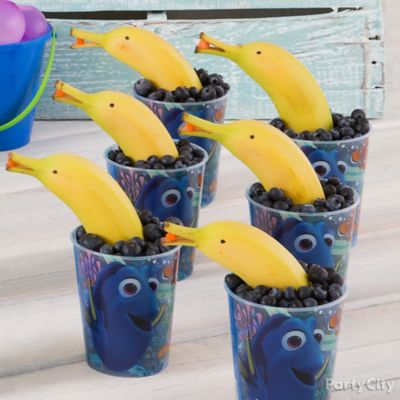 These fish are friends…and food!
Fill these charming Dory cups with your favorite treats for a sure-fire snack idea. To add friends from the deep blue, sculpt some goofy banana dolphins. Start by cutting the end off of the banana so you have a flat base to sit at the bottom your cup. Carefully cut into the stem of the banana and gently separate the halves to create a mouth, propping them open with bits of carrot. Use a permanent marker to draw an eye, and then surround your new friend with blueberries to swim around in!