Doc McStuffins Pin It Game Idea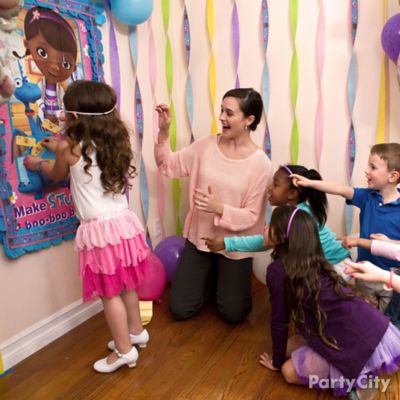 Fix boo-boos just like Dottie!
No one will have a case of boredom when it's time for this fun-filled Doc McStuffins party game! This McStuffins spin on Pin the Tail on the Donkey includes a blindfold and eight bandage stickers for the birthday girl and her friends to help make Stuffy feel better.