Doc McStuffins Chair Deco DIY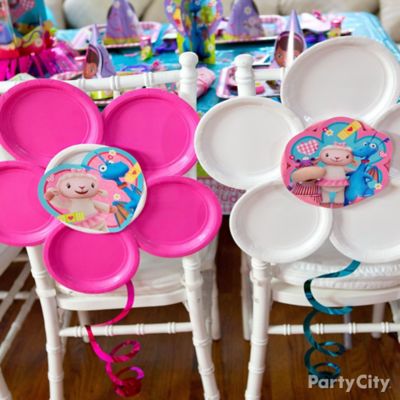 DIY chair decorations are flowery fun!
Whip up some chair decor faster than you can say "All better!" with pink and white dessert plates and Doc McStuffins swirl decorations. Lay a paper plate face-down, then hot-glue or tape five plate "petals" around the center plate, also face-down. Flip the flower right-side up and attach a swirl cutout to the center and let the swirly tail of the decoration flutter underneath the flower when you attach it to the chair. Too cute!