DIY Valentines Tinsel Paper Napkin Wreath Idea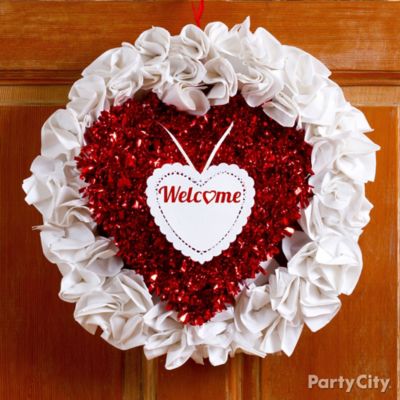 A DIY wreath Cupid would love!
Make a sparkly heart wreath to decorate your door! Just grab a foam wreath, a package of white beverage napkins, a tinsel heart decoration, heart-shaped doilies and some ribbon. Dangle the tinsel heart from the top of the wreath with a piece of ribbon and a dangling doily heart in front for your "Welc♥me" message. For the white "rose" trim, poke holes into the foam wreath with a pencil and stuff in rolled white napkins until you make a full bouquet.