DIY Paper Lantern Jellyfish Decorations How To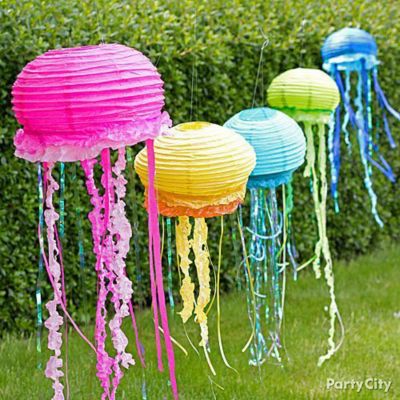 How to turn paper lanterns into amazing floating jellyfish!
Our fave DIY project yet! Use curling ribbon, iridescent ribbon, streamers and strips of plastic tablecover to create the tentacles! All you do is pinch and pull the plastic with your fingertips to get the ruffled look. Hang them on clear fishing line to create a magical underwater world!