DIY Oyster Candy Cups How To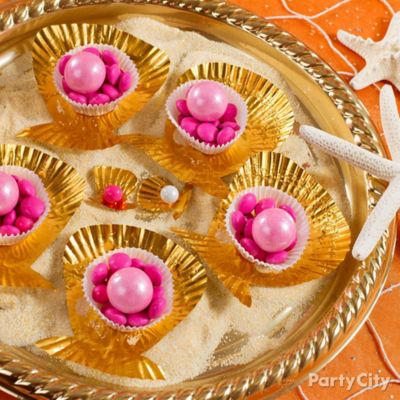 Candy pearls + golden oyster cups = very pin-teresting!
Serve a sand bar of pearly delights! To create this shimmering display, cut gold baking cups into oyster shell shapes and attach mini white paper baking cups. Fill the cups with pink chocolate drops and a pearl-pink gumball, or make a mini oyster with a single chocolate Sixlet®. Rest the "oysters" on a bed of sand on a gleaming gold tray. Looks like a treat a mermaid would love!