DIY Mardi Gras Beads Chandelier How To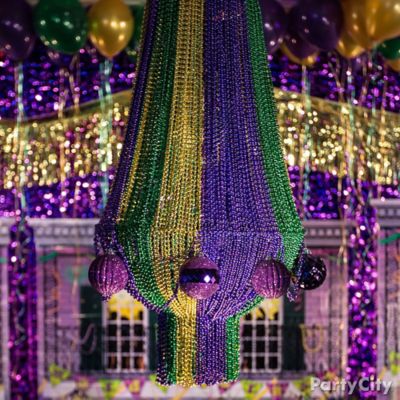 Use beads to make a DIY chandelier masterpiece!
Create your own Mardi Gras hanging decoration with beads, beads, beads! All you need is beaucoup necklaces, a hot glue gun and your imagination. Drape, hang and dangle them in cool color patterns and unique designs – it's up to you! We snipped strands and glued them around the edge of a big bowl in color-block rows to create this chic chandelier shape. Add gobs of oversized beads, big pendants and doubloons for your glam pièce de résistance!