DIY Mardi Gras Bead Bustier How To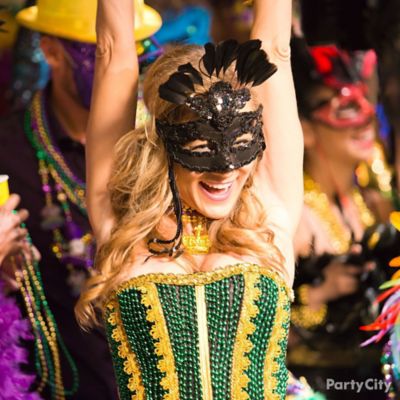 Make your own beaded bustier!
Choose any black feathered mask to keep them guessing. To add more style, create a beaded outfit by hot-gluing your favorite green and gold snipped necklaces onto a plain corset to make it colorful. Get creative with colors and patterns to match your mask, and your look will really stand out from the Mardi Gras crowd. We know you're DIY-ing to try it!