DIY American Flag Bandana Garland Idea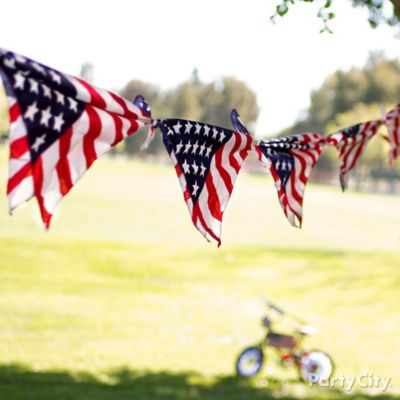 Knot bandanas to create a spirited streamer!
Broad stripes and bright stars make an excellent decoration, especially on a bunting. Get creative and make it unique with American flag-print bandanas. Just tie the ends together and string them from tree to tree or above the food table. Make sure to have extra bandanas on hand in case guests want to decorate themselves!