DIY 4th of July Party Poppers Centerpiece Idea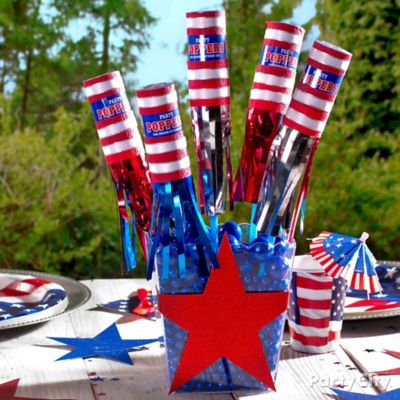 Celebrate America's birthday with a fireworks display on the table!
Light up the sky with confetti and color over your backyard barbecue table with this DIY idea! Create firecracker favors out of kid-friendly Party Poppers that shoot out confetti and streamers. Wrap the poppers in red streamers with thin, white ribbon stripes on top. Tape red, white and blue tinsel fringe from a banner to the bottoms and pop on a bamboo skewer before placing in a container of gumballs. A cool centerpiece with patriotic flare!