Dipped Cereal Treats Idea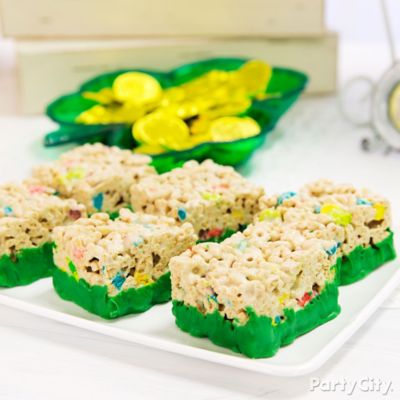 Some treats have all the luck!
Make your own luck with these charmed sweets! Whip them up with marshmallow charms cereal, then dip them in green melted candy for a bit o' green. Serve them up on a platter with St. Patrick's Day tableware as a trap for hungry little leprechauns.