Despicable Me Frame DIY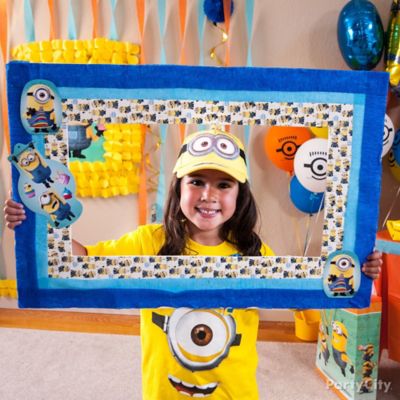 DIY a Despicable Me photo frame!
Even Dr. Nefario would be impressed by this DIY Despicable Me party prop! All you need is a foam poster board, Despicable Me gift wrap, blue streamers and cutouts from the Despicable Me swirl decorations, and a decorating kit. Just cut out a frame from the board and decorate with wrapping paper, streamers and cutouts for Instagram-worthy fun. Smile and say "Banana!"