Sugar Skull Fans & Paper Garland DIY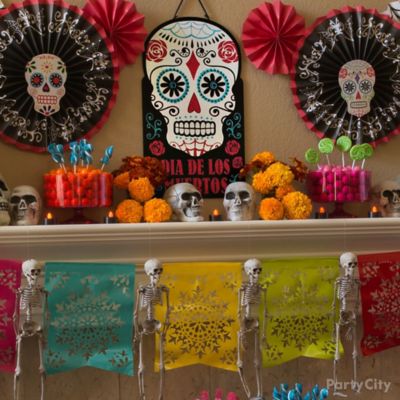 There's nothing bare-bones about this mantel!
The departed have arrived! Go all out with chic decorations like paper fans, paper garland (with added skeletons!) and a large Dia de los Muertos sign in the middle. Flameless tea lights, skulls and candy add details that will raise their party spirits!