Day of the Dead Latin Gentleman Skeleton Idea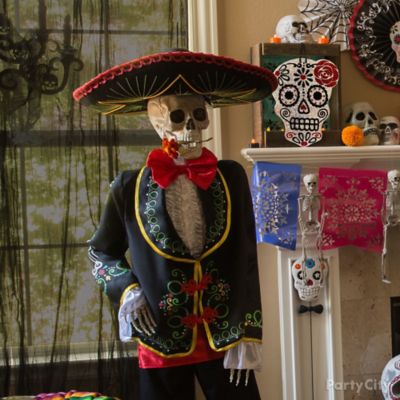 A sombrero and bow-tie give this skeleton a romantic look!
Don't forget about the gents! Add a skeleton with Latin spirit by dressing him up in a Day of the Dead señor costume, and put a flower in his teeth. Hang a gauzy chandelier nearby for a little extra spirit. It looks as though he's about to cha-cha over to his lady!