Day of the Dead Glitter Sugar Skull & Frame Idea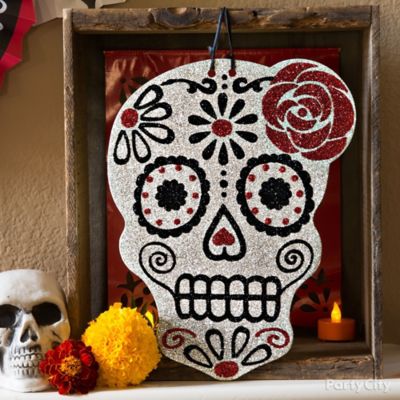 Use a stylized skull for the mantel-altar!
Raise their spirits with a glamorous skull! Roses, candles and glitter make a fine faux dead image, so use this skull in front of red cut paper and put flameless tea lights on either side. Spruce it up with marigolds and a mini skull to make it extra bone-ita!