Day of the Dead Calacas Coladas Cocktail Recipe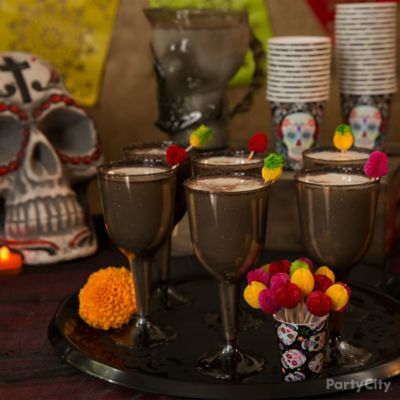 Try this haunting twist on a cocktail classic!
Impress your ghoulfriends with this devilish concoction we dug up! Shake up 1 part rum, 1/2 part coconut cream and 1 1/2 parts pineapple juice and strain into a goblet filled with ice cubes. Top off this perfect potion with a sprinkle of cinnamon and a fruit pom-pom pick. We call it the Calacas Colada (calacas is Spanish for skeleton), but everyone will call it delicioso!