Cucumber Hurricane Recipe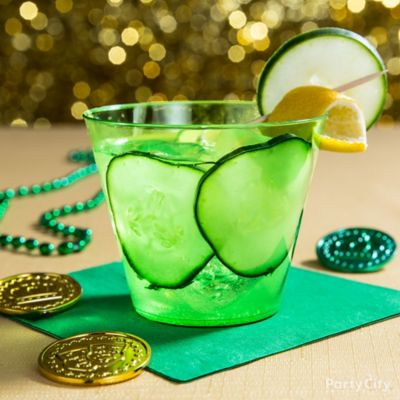 Cucumber hurricanes? Oh yes!
This drink is a fresh take on the French Quarter classic and looks dashing in green cups to match your party colors. For each drink mix the juice of two limes, 1 1/2 oz. vodka and 1/2 oz. triple sec. Finish it off with 3 oz. lemon-lime soda and a cucumber and lemon garnish. That's one tasty hurricane!