Corn on the Cob Idea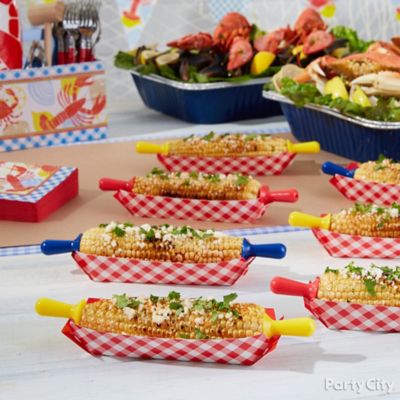 Serve a yummy side in a grab-and-go tray!
These will tide them over while the seafood boils! Roast corn in the oven, then peel off the husks. Rub each cob in butter, then sprinkle with chili powder, a Mexican "queso fresco" fresh cheese like Cotija, cilantro, and lime juice. Pop in fun corn holders to keep your guests' fingers clean and serve 'em up.