Colorful Year in Balloons Idea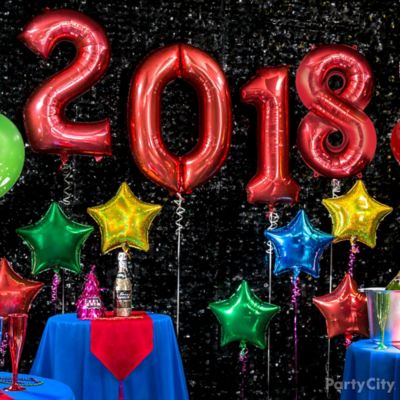 Create a colorful display with number balloons!
Bedazzle the party room with New Year's glitz and glam! 2-0-1-8 number balloons and a black floral sheeting backdrop look amazing with sparkling star balloons in red, green, blue and mixed in (just tie them to balloon weights…easy!).