Colorful Waterbottle Label Idea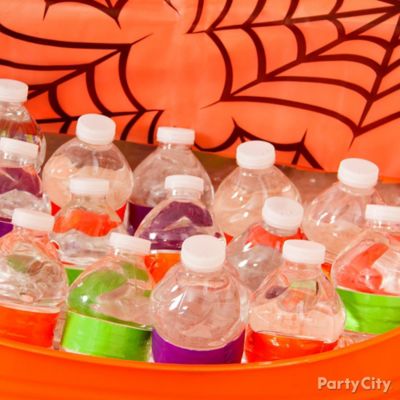 Tape the water bottles with friendly colors!
Pumpkin decorating works up a thirst so be sure to have a jumbo tub of bottled water. Your boo crew will fly over to these cool refreshers after you've used a little hocus pocus to add strips of purple, lime green and orange duck tape.