Classroom Pencil Valentines Idea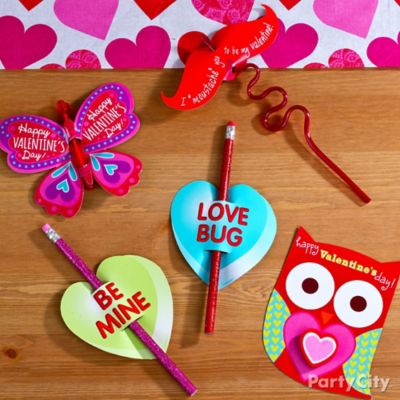 V-day cards with a li'l gift that's better than candy!
Give a candy-less Valentine card that's still super sweet! These exchange cards come with little presents like mini pens, straws and erasers. Got kids as crafty as you? Let them make their own DIY Valentine's Day exchange cards with candy-heart cutouts and glittery pencils.