Chocolate Rim Cocoa Mugs Idea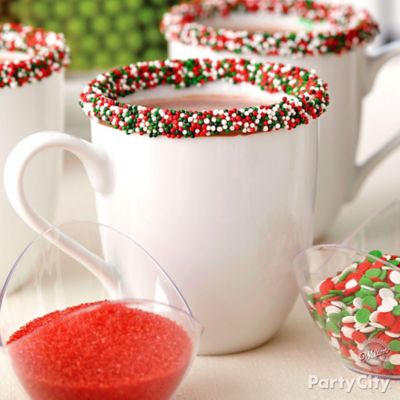 May your mugs be merry & bright!
We love the idea of a hot chocolate bar! Set up a station with beverages like cocoa, spiked eggnog and coffee. Sweeten up white mugs by drizzling on melted candy and decorating with scrumptious nonpareils. The perfect finish to your dip and drizzle Christmas party!