Cheese and Bacon Dip Idea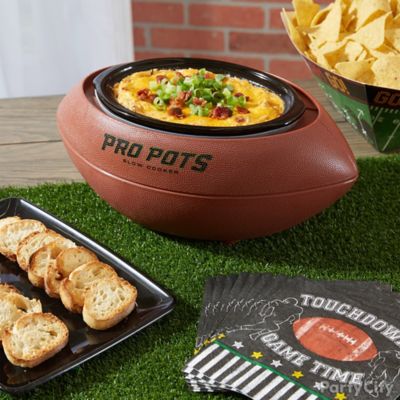 Cook it slow, keep it hot!
This football-shaped slow cooker has a 1.5-qt. capacity, so it holds the perfect amount of dip for a pre-game appetizer! Serve up your favorite cheesy spread mixed with cooked bacon and leave it to simmer on low, and top it with chopped green onion and bacon bits. Offer toasted crostini and tortilla chips so your guests can choose what to crunch.