Cheers to 2018 Table Decor Idea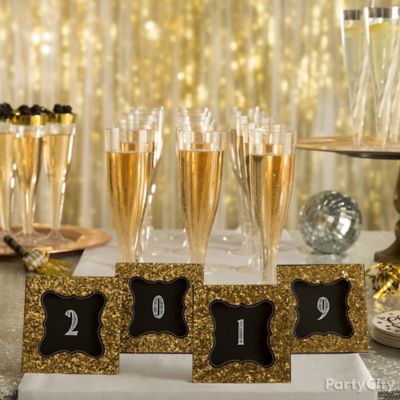 Use sparkly chalkboards as a swanky decoration!
Set out four sparkly gold framed chalkboards and write out the reason you're celebrating: 2-0-1-8! Place this New Year's decoration by the drinks to remind friends they're toasting to new beginnings! The gold will add another ritzy touch to make your party the cat's meow.