Cauldron Of Bones Idea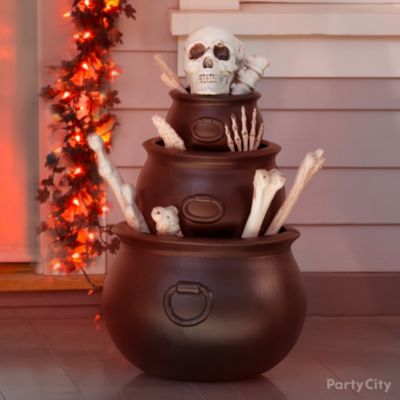 What's brewing in this stack of bones?
A cauldron of curiosities placed by the door may make them think twice before entering! Create a cauldron crypt with a pile of plastic pots going from largest to smallest. Stick in some fresh finds from the graveyard with skeleton parts in each cauldron. Top it off with a skull on top to grin at guests as they walk in – happy haunting!